Customizable template to kick start your project development!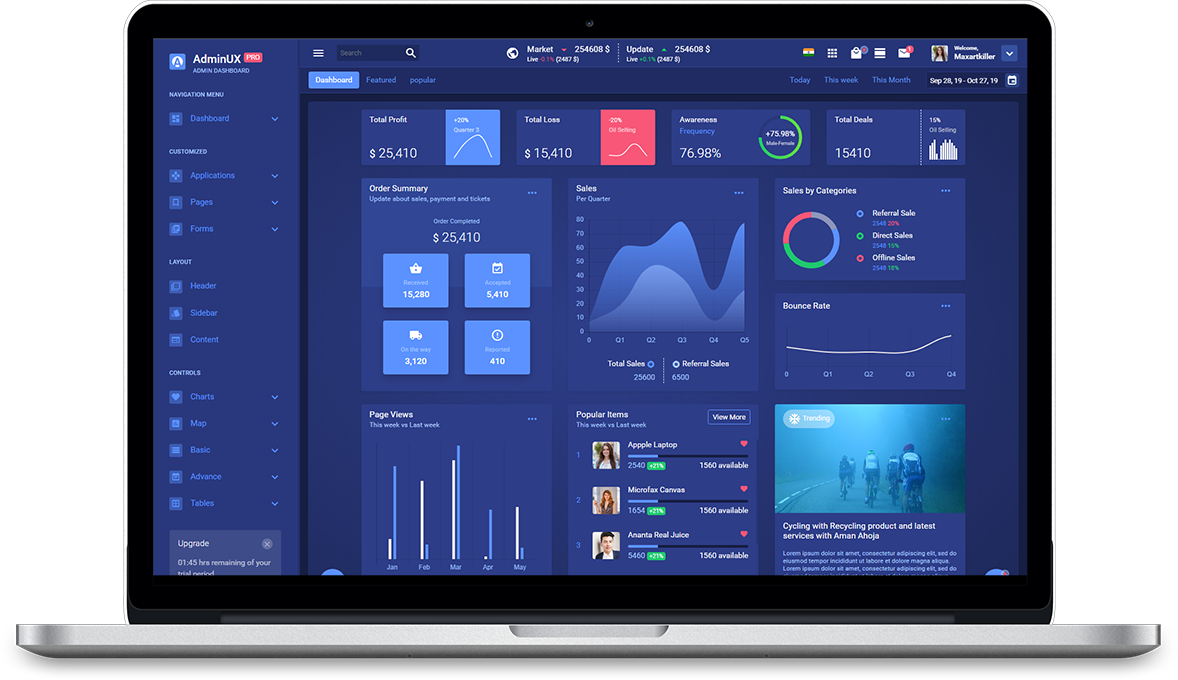 Admin UX PRO dashboard template is quick in reacting to meet your project requirements, built with HTML and Bootsrap 4 this responsive template lets you apply no efforts in tailoring your business needs. Using the latest version of bootstrap 4.3.1 official release, HTML and CSS template has been fabricated. The current update of the design gets renovated with the modernization in the framework. The Admin UX template is clean, creative, and has the ability to grow with the increase in your project demand along with the flexibility to enable making use of different components from the library.
Admin UX consists of different pages with a different layout, convenient to start your project development activity from scratch in less time. The layout style is responsive to retina ready and compatible with different browsers.
The PRO dashboard template has been incorporated with third-party plugins to make the template design look better which is an add on to design. A source website is also provided to easily understand and get more out of the template such as license and customizing option.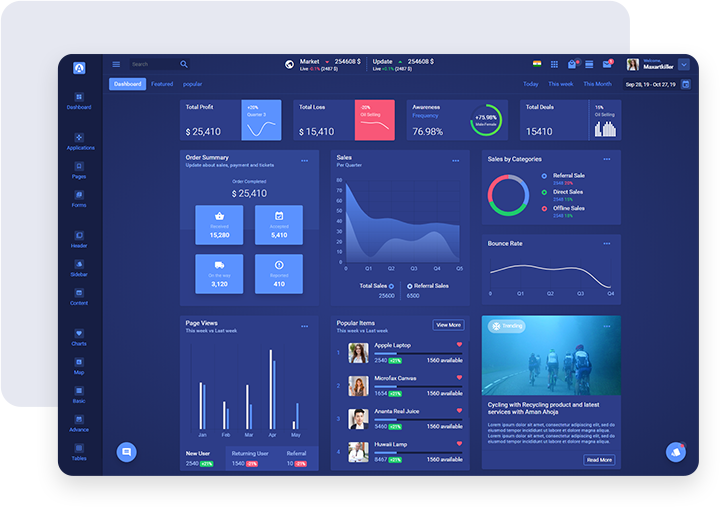 Features of the Admin Dashboard HTML Template
Languages and framework used to build the HTML template are as follows
JavaScript: This language has been incorporated to make your project have rich interference, aids in running your project fastly with simplicity as its goal.
Jquery: Jquery gives you that look of clean and beautiful syntax, pages load faster and contribute to SEO friendliness.
HTML5 and CSS3: Better user experience, consistency across multiple browsers and more are its attributes delivered to standout your project.
Bootstrap v4.3.1: Tired of finding bugs? then worry not, this template has been strengthened with bootstrap latest version 4.3.1, good documentation and proper community support.
Laravel PHP Framework: Authentication, routing and caching of your project are easily handled by Laravel. If your project is a large enterprise application or a small then Laravel is best suited to all types and sizes of your project.
Angular Framework: This Framework lets you extend HTML syntax to express your project components clearly.
Multiple Demo: Considering customer satisfaction the Admin Dashboard has five demos to get accustomed to and multiple options to adjust the layout.
Colour Scheme: 15 and more color style sheet has been included both dark and light colors to customize color combination just to make your project look distinct.
Personify your project with your choice of font size, Sidebar, Header, Content and more.
Admin PRO Dashboard template offers Adobe XD, Angular Starter Kits so that you can quickly start your UI project and evolution with these technologies.
Forget about developing your project according to your system needs you can also continue developing it for with Mobile and Tablet users.
There Customer Satisfaction testimonial and accolades for its design is a big thumbs up to buy this Admin PRO Dashboard template.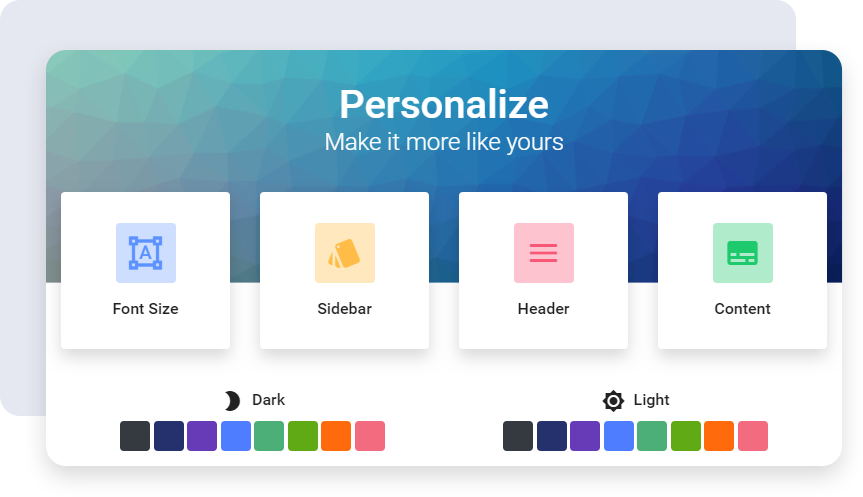 Creative pages we have included are: