Responsive Dashboard Templates Powered by Material Design, Gulp, Angular, Bower
Foundation Of Admin Template
Without a suitable template for admin, the user-friendliness of the website for a user is like a fish dipping in without water. Considering the fact that there's quick access to technologies, most of the Admin Dashboard template is furnished with clear, easy to understand and responsive layout.
Without further ado, let us look at the best Admin Dashboard design template.
Constructed using UI kit framework and JQuery library, Altair is a Specialist and professional HTML5 and CSS3 Material Design Template. The Admin Template has been built using Gulp which is used for automated tasks and revolutionizes your workflow, Bower, on the other hand, manages all your front end dependencies and last Handlebars.js assists you in identifying the cleaner side of the template.
The template is designed using HTML and CSS where simplicity and best user experience are its priority. The Admin Template ensures there's simpler code with system-independent platforms also considering at the same time not to cause high loading speed or overweigh the structure design.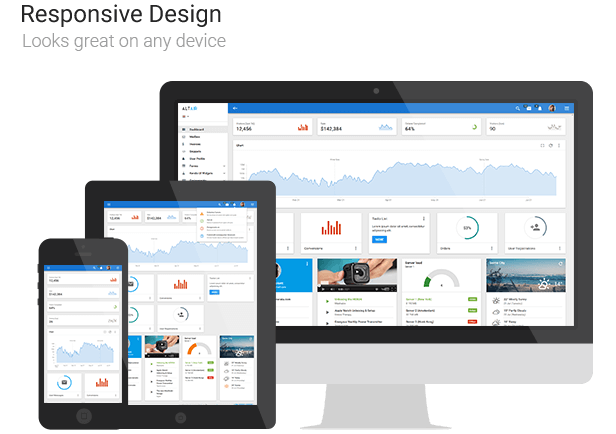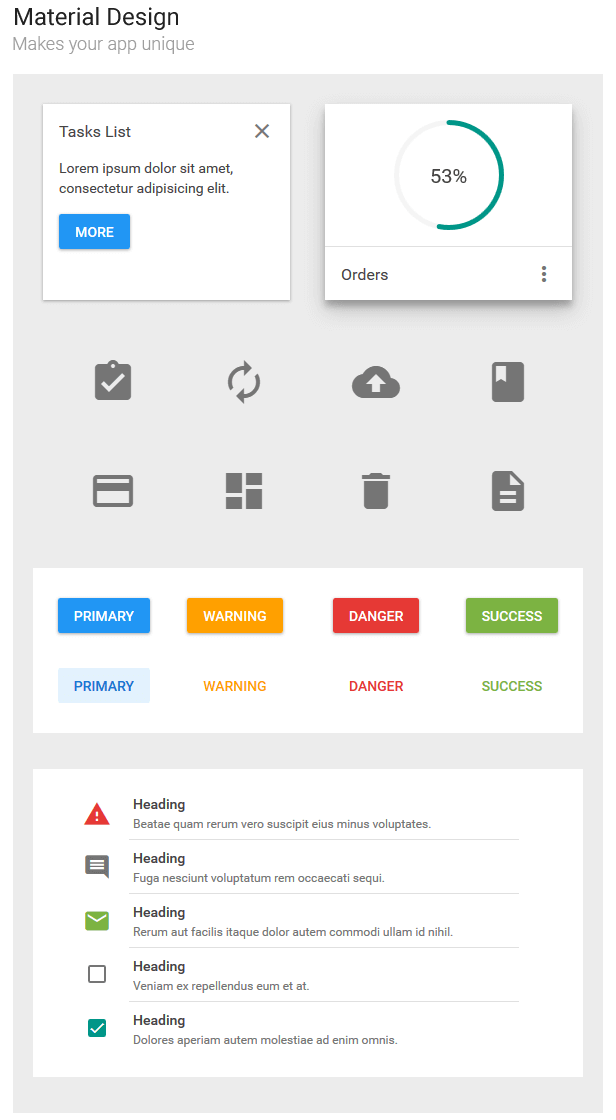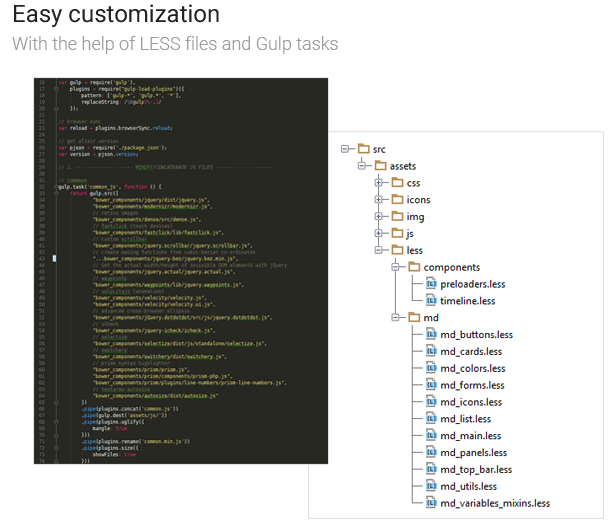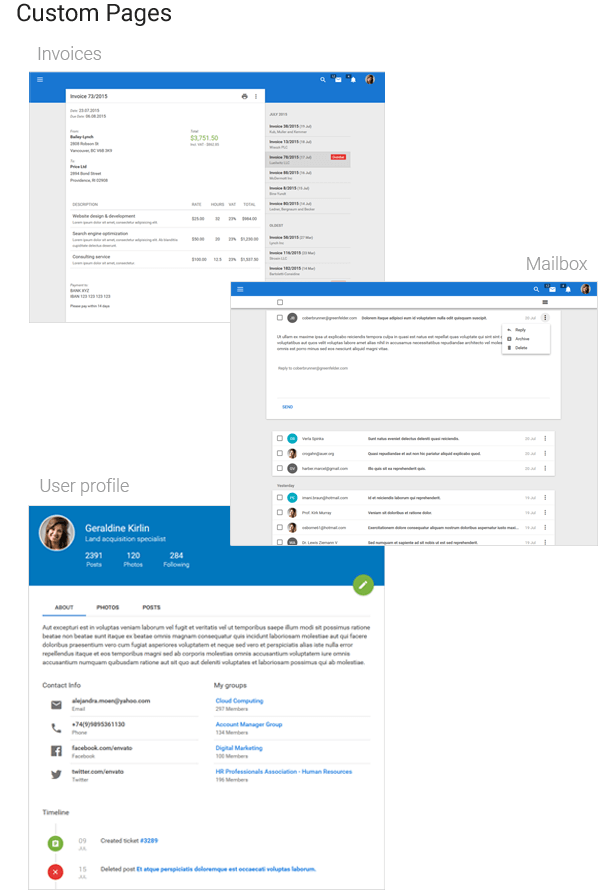 Why You should go for it:
If you are on a search for LESS, Jquery, Angular based template then the Admin Template should be your first priority. One of the languages that strengthen the design of this template is the usage of LESS which is the extension of the Cascading Style Sheet(CSS). It is obvious that Admin Material Design UI Kit Template is responsive, retina friendly and compatible with different browsers. Regardless of the project you develop, this UI template fortifies that you receive every bit of your website information from messages to support you name it to aid different users.
The thoroughness of Admin Material Design UI Kit Template:
Once you unload the UI Kit Template the features seem never-ending. Some of the noticeable features
The Dashboard holds all the statistics from, "the number of times users visited the page", "sales", "Orders completed" and "visitors currently on the website".
This section helps you input or output the files over 200KB with dynamicity in nature and the editors for example similar to TinyMCE benefits your conversation look attractive.
There are huge and variety of components to include using this feature such as BreadCrumbs, Buttons, Dropdowns, Colors, Dynamic Grid, Footer, Icons, DropDowns to name a few which allows easy access when redirecting to a page.
E-commerce, a Dashboard variation:
If you are looking to develop a project similar to Amazon or Flipkart then you've downloaded the right Dashboard template. The forte of this feature is that it displays all the product details, product Grid, and payment list.
This template has all the plugins to make a website look error-free, browser consistency, and effective navigation. Some of the key plugins it includes are File Manager, Calendar, Charts, Datatables, Push Notification, Google Maps, and Tree.
Blank Page.
Contact List.
Gallery.
Forum.
Login.
Gallery.
and different pages to handle issues and errors.
Mailbox and Invoice page with every detailed information adds a cherry on the cake.
A big reason to download Admin Material Design UI Kit Template is that it has over 3,110 sales and appreciative ratings.