Altair Admin Template
Altair is a professional HTML5/CSS3 Material Design template based on UIkit Framework and jQuery Library. This template has been built with Bower (package manager), Gulp (streaming build tool) and Handlebars.js (templating system).
Features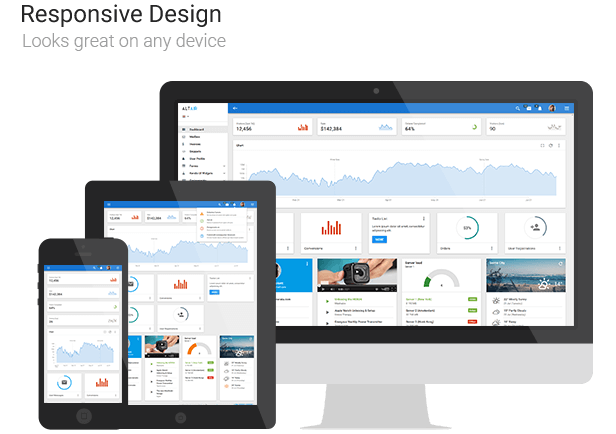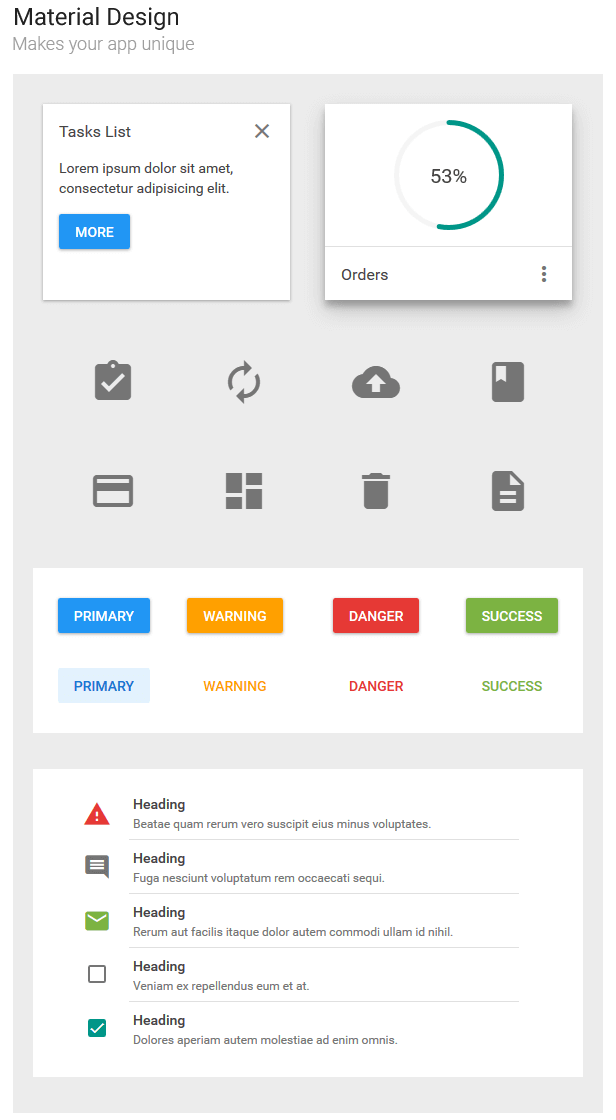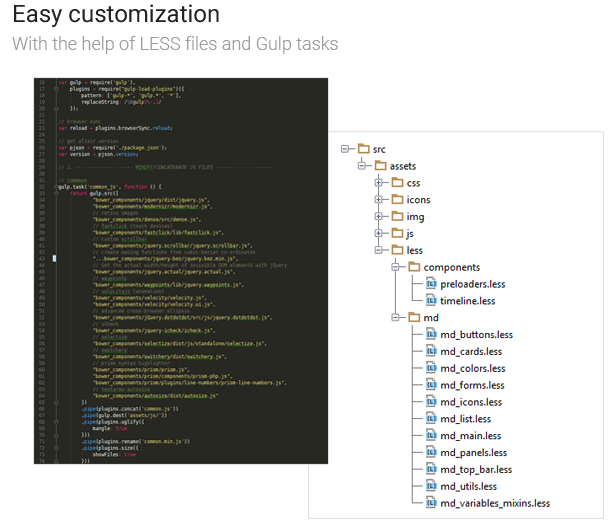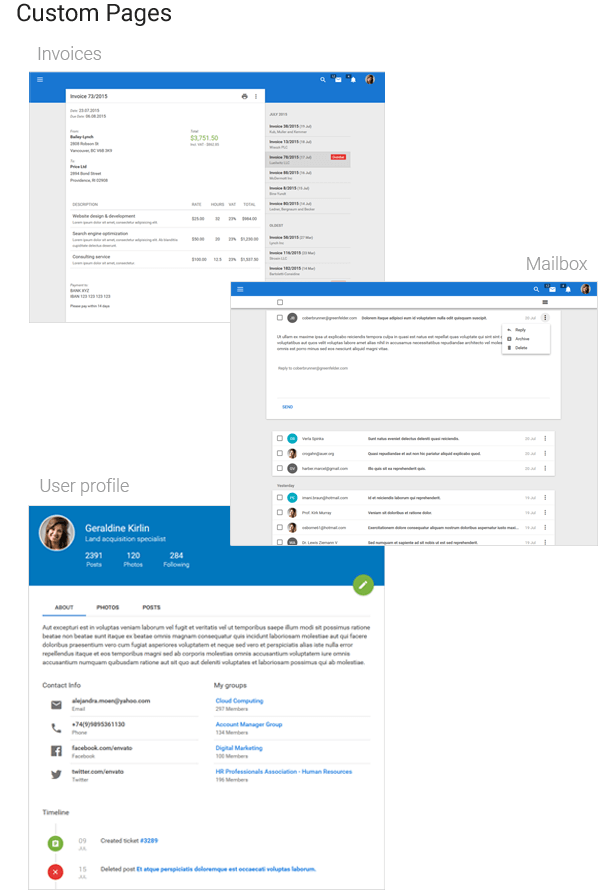 Features List
Material Design
Based on UIkit
Easily customizable (less files)
HTML5/CSS3
Responsive layout
High Resolution
RTL
Custom pages: Invoices, User Profile, User Edit, Mailbox and more
Custom components

Accordions
Dropdowns
Dynamic Grid
Lightbox/Modal
Nestable
Sortable
Notifications
Preloaders
Tabs

Integrated KendoUI components
Integrated charting libraries: c3.js and MetricsGraphics.js
Integrated plugins: Datatbles, Full Calendar, Maplace (Google Maps), Mapael (Vector Maps) and more
Integrated form components:

Sliders
Advanced select
Datepicker
Timepicker
Masked inputs
Html Editor
File uploader
Your Voice
I'm open to any suggestions regarding Altair Material Design Premium Template, if you have an idea/suggestion/request please let me know. I'll try to add it to Altair. Thanks.
Credits
UIkit Framework - getuikit.com
jQuery - jquery.com
jQuery Plugins - listed here
Google Fonts (Roboto,Source Code Pro) - google.com/fonts/
Google Material Design Icons - google.com/design/icons/
Flags Icons - gosquared.com
LESS: lesscss.org
Images: unsplash.com
* Avatars: photodune.net/item/smiling-group/347319
* Ecommerce images (Samsung Galaxy S6): samsung.com/
Other Info
Avatars and Ecommerce images are not included in Altair package