Responsive Bootstrap Template for Musician, Singer Club, DJ, Events, mp3 player
BeatsWave is an ideal choice for manage audio, album, bands, artist, musicians and sell the audio files to your customer. It offers a creative & trending design that never fails in valued by users. This template can be used to help your customers and fans learn more about you and your music or buy your audio items or other products.
As you can notice, this template comes with 4 versions, each demo comes with 20+ pages, totally more than 80+ pages in the whole template
The site layout is completely responsive based on the bootstrap 4 frameworks. Customers can view your posts from their tablets, desktop computers, smartphones, and laptops. Cross-browser compatibility is also guaranteed.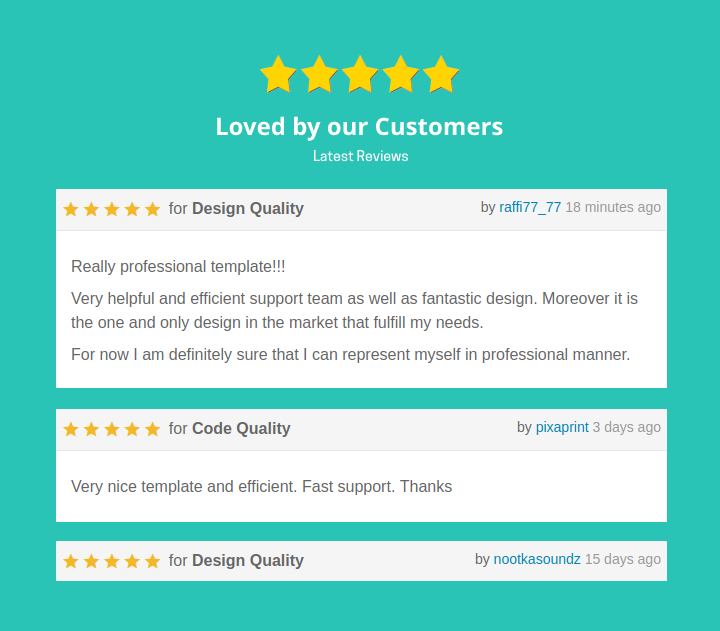 Suggestions
We are also open to any suggestions if you have any requests for new components or pages. Please feel free to comment or reach us at hel[email protected].

Support
We are always happy to help you. For any queries or any support, please drop us a comment in the comments section or drop us an mail at [email protected]. We will reply to you at the earliest, please do note that our turn around time is 24 hours.

Features
HTML5 and CSS3 Validated
Bootstrap 4 framework
Fully Responsive Template On All Devices
Responsive Embed Videos
Audio player
Google Fonts
Different cool js plugins
Album
Event
Video
Gallery
Blog
Shop
Contact
404 Error Page
Search Result Page
And much more …

Each Demo Pages
01-Home.html
02-Music-Discography.html
03-Music-Single-Album.html
04-Events-All-Events.html
05-Events-Single-Events.html
06-Videos.html
07-Single-Video.html
08-Gallery-Photogallery.html
09-Gallery-Single-Gallery.html
10-Blog-Grid.html
11-Blog-Single-Post.html
12-Blog-Standard.html
13-Blog-Mansory.html
14-Cart.html
15-Checkout-Page.html
16-Contact-Us.html
17-404.html
18-Search-Result-Page.html
19-Shop.html
20-Single-Product.html
Change log
Version 1.5 – 13 February 2019
- Internet Explorer layout issues fixed
- Some style changed

Version 1.4 – 18 December 2018
- Firefox layout fixed
- Changed Demo 4 big logo 
- Minor layout issues fixed

Version 1.3 – 06 December 2018
- New demo added "Rock" 

Version 1.2 – 21 November 2018
- New demo added "Pop" 

Version 1.1 – 8 November 2018
- New demo added "Classic" 

Version 1.0 – 30 October 2018
- Initial release