The versatile and multi-skilled Admin dashboard serves your business project with all the attributes that may require.
One of the Simple yet Powerful Bootstrap made Admin Template
The Premium Admin Template is organized in a way that will help you stay away from any kind of ambiguity.
A Journey to Understand the Awesome Premium Admin Dashboard
The bootstrap made Admin Dashboard consists of a powerful UI kit. You may come up with a question, so what is the advantage of using a powerful UI kit?
Running from out of time?
Wish to focus on saving energy?
Looking for ways to change your design in a snap moment? and much more
Relatable? Hold on, your powerful UI kit which you just bought helps you solve the above-mentioned challenges and perhaps aids you in every moment of trouble.
This is the advantage of using an Admin Dashboard Template which embraces a POWERFUL UI KIT!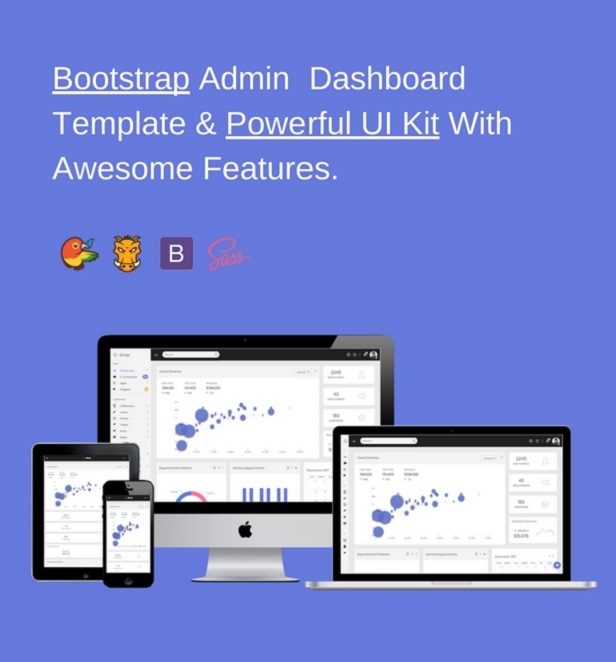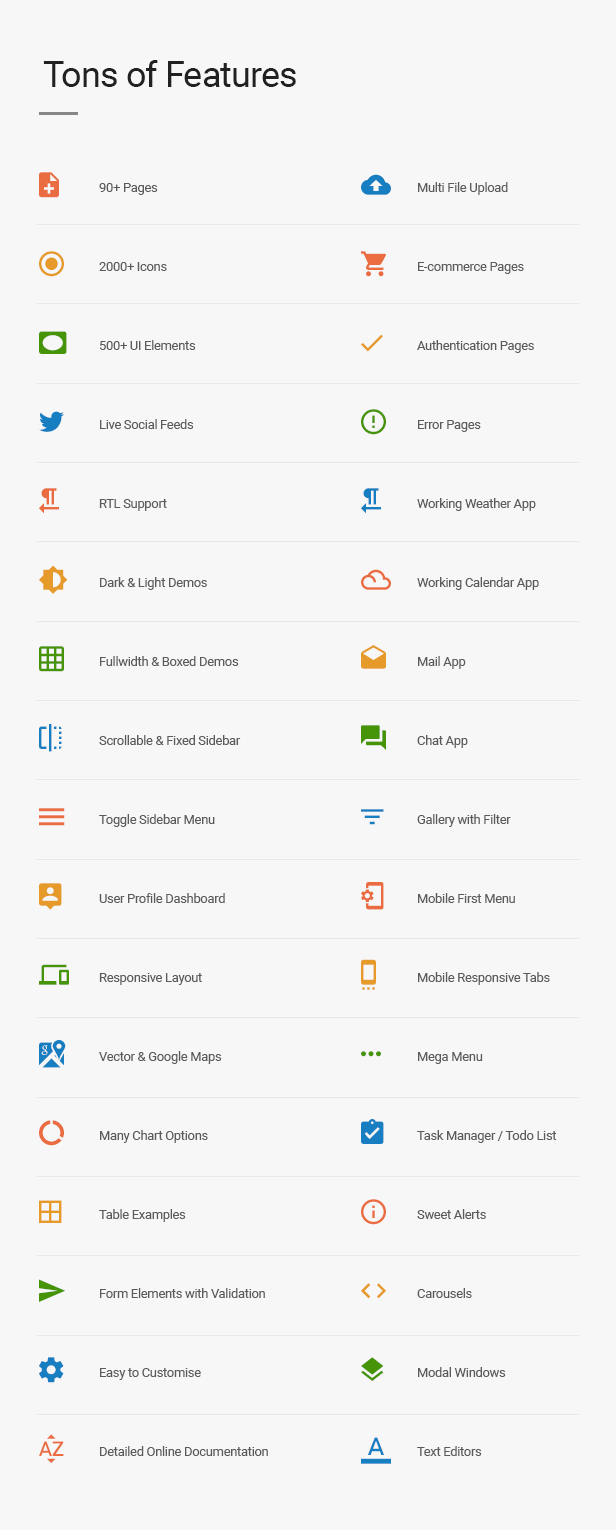 Coming to its making, Admin Dashboard is a bootstrap made brought to you by Bower, Grunt and SCSS. Easy to customize and developer friendliness is one of its characteristics. The Admin Dashboard is at your service consisting of number and number of
UI Components,
Widgets,
Forms,
Tables,
Charts,
Pages and
Applications
The professional package comes with an exceptional ability to use quickly, fully customizable and mobile-first responsive layout along with utilizing SCSS, JQuery, Bootstrap framework makes the Admin Dashboard template easiest and the simplest template to build web UI for your project.
The Premium Admin Dashboard is authorized many a time to provide you with the following awesome features. Without further ado, we will ensure you understand the Admin Dashboard in simpler words. Let us dive into knowing the Admin Dashboard.
The current template is up to date with an aim to free your project from causing bugs if any.
The Admin Dashboard template is flexible and quick (like the passage of electricity) to understand.
Fully retina ready so there's no problem with the template in causing blurring of vision.
Compatibility with every browser - checked
Documentation files included to just make things easier for you.
A choice to pick between colors.
HIGHLIGHTS
95+ Html Pages
2000+ Icons
500+ UI Elements
RTL Support
Responsive Layout
Lots of Widgets
Vector & Google Maps
Many Chart Options
Table Examples
Form Elements with Validation
Multi-File Upload
E-commerce, Authentication, and Error Pages
Working Apps
Gallery with Filter
Mobile First Menu
Gallery with Filter
Sweet Alerts
Carousels
Text Editors
Frameworks and Languages used to develop the Admin Dashboard template is as follows

Bootstrap,
JavaScript,
JQuery,
HTML and CSS
Bower – A Package Manager for Web
Grunt – A JavaScript Task Runner
Powered by Bootstrap Sass
CSS3 Animations
Multi-Browser Support
Responsive Layout

Dark & Light Demos
Full width & Boxed Demos
Scrollable & Fixed Sidebar
Toggle Sidebar Menu
RTL Support
Blank Page Example
Mega Menu
Special Mobile Menu
Icon Menu
Sidebar Menu
Multilevel Menu
Menu Color Template
Simple Dropdowns
Icon Dropdowns
CSS3 Animated Dropdown Options
Analytical Dashboard
Demographic Dashboard
Project Dashboard
User Profile Dashboard
Ecommerce Dashboard
Hospital Dashboard
HRM Dashboard
Real Estate Dashboard
Products Cards
Product Detail
Add Product
Orders
Cart
Checkout
Working Calendar App
Working Weather App
Chat App
Mail App with Inbox Layout, Detail Email & Compose Mail Modal Window
Contacts App with Cards & List Option
File Manager
Task Manager / Todo List
Blank Page
Timeline
Login / Sign-in Page
Register / Sign-up Page
Forget Password Page
Lock Screen
Error Pages – 404, 500
Invoice Pages
FAQs
Gallery