The Dashboard works the way you want and its vibrant keeps the workspace lively.
Responsive Web App Kit & Dashboard Template
Flexibility and varied environments help your project to function thoughtfully.
The Dashboard that Uses Latest Technologies to the Fullest
The Admin panel is a premium dashboard built using the latest and mostly used modern scripting languages such as Bootstrap, JQuery, HTML, and CSS. The Dashboard provides you with a choice to use responsive components again and again. Also, the theme is flexible that is it works the way you want and your business project can be customized according to needs. The code is optimized and easy to understand and gives a possibility for the developers to convert the theme into a real web application
Bootstrap made dashboard panel furnishes with a live preview so that you get a sneak peek of the dashboard. As soon as you preview the dashboard, you will be taken away by its amazing opportunity to select from different theme dashboards such as light-colored, purple, dark theme and so forth.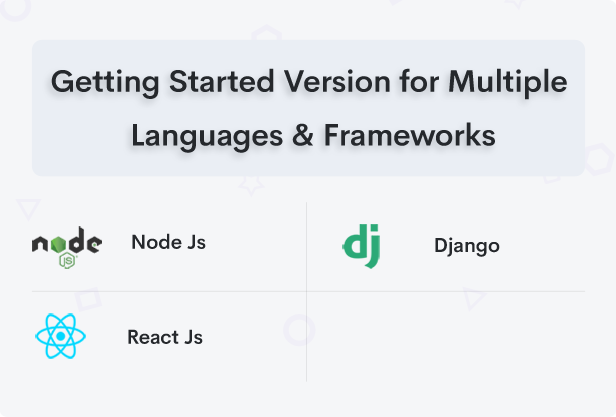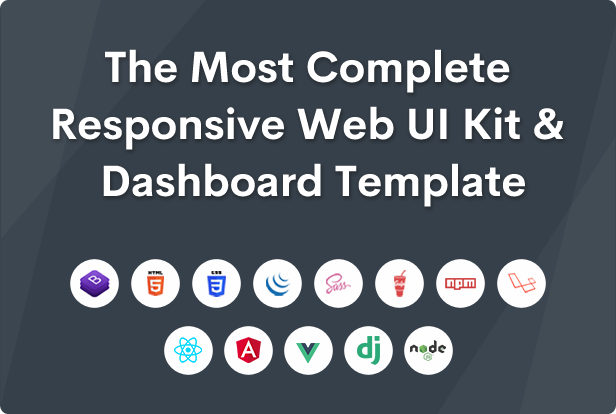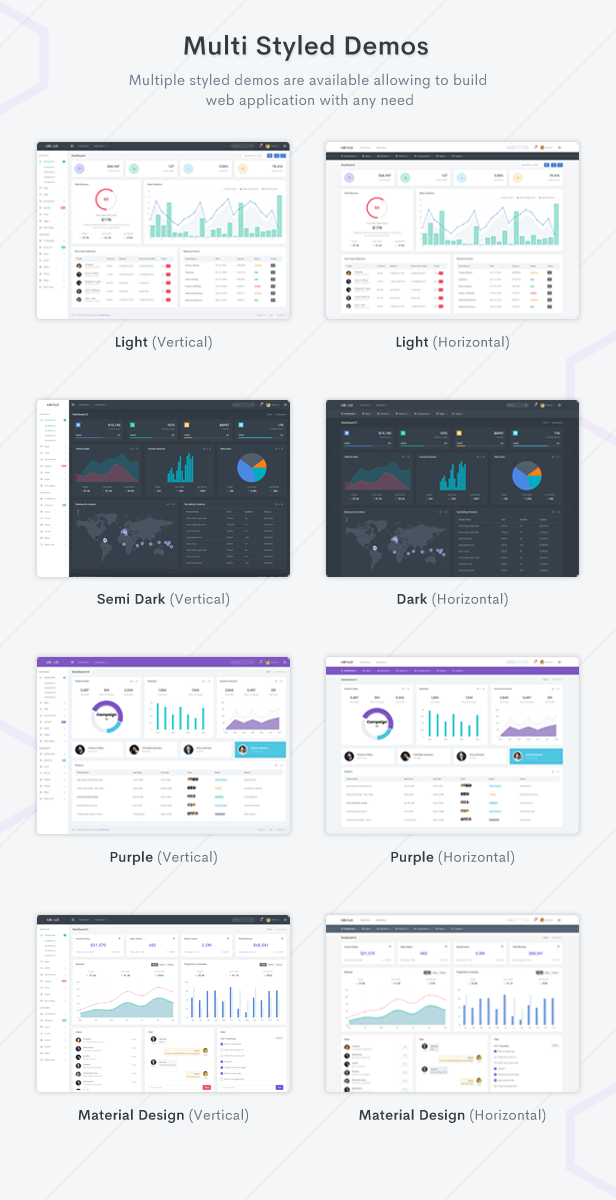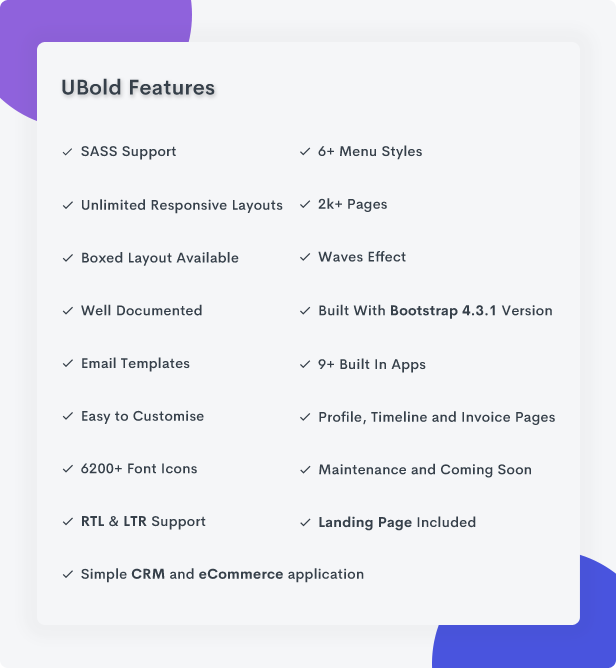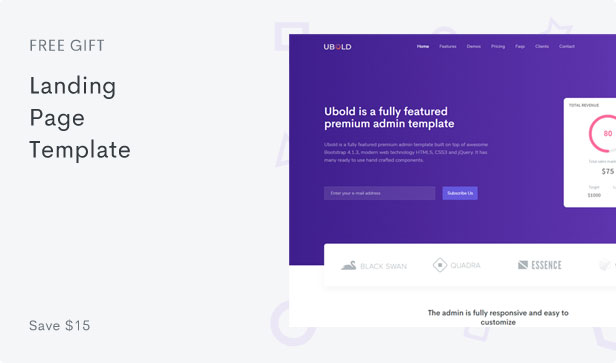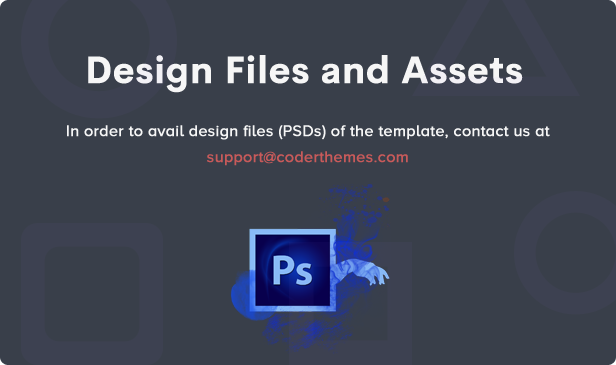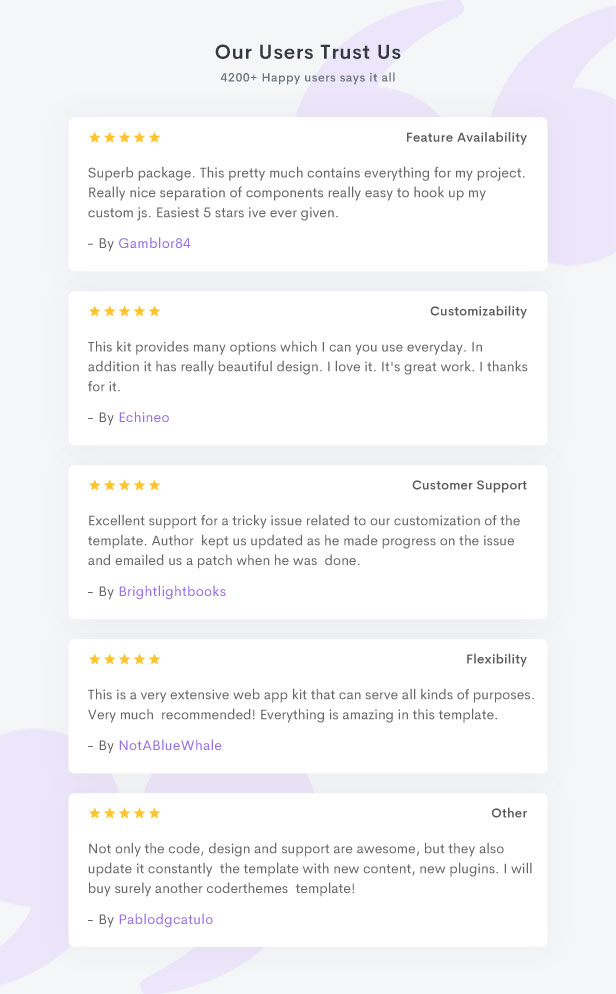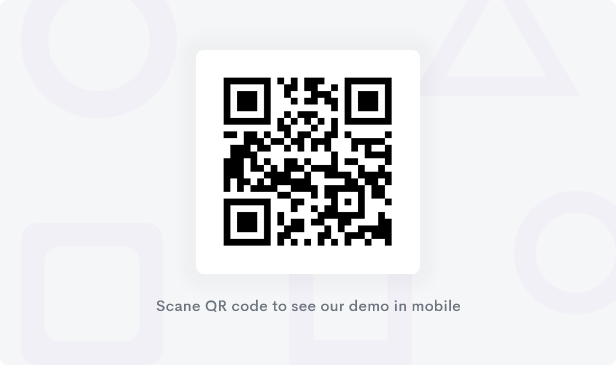 FEATURES:
Fully Responsive Design
Created using Bootstrap version 4.3.1
Angular, React, Vuejs, Nodejs and Django Getting Started Versions Available
Laravel Full Version Available
Clean and Intuitive Design
Fully Documented
Landing Page Included
Rich form, widgets, validation, and wizard
1800+ Pages
500+ UI Components
110+ Charts(11 chart library)
6+ Built-in Apps
SASS Support
RTL & LTR Support
Error pages included
Stylish pricing page
3000+ Font Icons (isn't that amazing?)
Sample CRM and eCommerce Application
Pages and Apps are as follows:
Dashboards

Dashboard 1
Dashboard 2
Dashboard 3
Dashboard 4

Apps

Kanban Board
Calendar
Contacts
Projects
Tickets
Companies

CRM (Customer Relationship Management)

Dashboard
Contacts
Opportunities
Leads
Customers

eCommerce (Quite similar to Amazon what varies is the idea)

Dashboard
Products
Product Detail
Product Edit
Orders
Sellers

Layouts

Sidebar with User
Small Sidebar
Dark Sidebar
Light Topbar
Preloader
Sidebar Collapsed
Boxed

Email

Inbox
Read Email
Compose Email
Email Templates

Pages

Starter
Log In
Register
Sign-in&Signup
Recover Password
Lock Screen
Logout
Confirm Mail
Error 404
Error 404-alt
Error 500

Extra Pages

Profile
Timeline
Sitemap
Invoice
FAQs
Search Results
Pricing
Maintenance
Coming Soon
Gallery

UserInterface Elements

Buttons
Cards
Portlets
Tabs & Accordions
Modals
Progress
Notifications
Spinners
Images
Carousel
Embed Video
Dropdowns
Ribbons
Tooltips & Popovers
General UI
Typography
Grid

Admin UserInterface

Widgets
Nestable List
Range Slider
Animation
Sweet Alert
Tour Page
Loading Buttons

Icons

Feather Icons
Material Design Icons
Dripicons
Font Awesome
Themify
Simple Line
Weather

Forms

General Elements
Advanced
Validation
Pickers
Wizard
Masks
Summernote
QuillJs Editor
File Uploads
X Editable
Image Crop

Tables

Basic Tables
Data Tables
Editable Tables
Responsive Tables
Bootstrap Tables
Tablesaw Tables
JsGrid Tables

Charts

Flot Charts
Morris Charts
ChartJs Charts
Chartist Charts
C3 Charts
Sparklines Charts
Jquery Knob Charts
JustGage Charts

Maps

Google Maps
Vector Maps
Mapel Maps
Conclusion
The Dashboard has actual and unscripted comments to get benefit from. Regards to that it has over 150+ purchases and it is compatible with every browser plus independent of the OS used. We suggest again to experience the live preview to better understand the Bootstrap made Admin Dashboard.
The other unprecedented features we leave upon you to explore.
All the very best!